Camping vs Glamping: What You Need To Know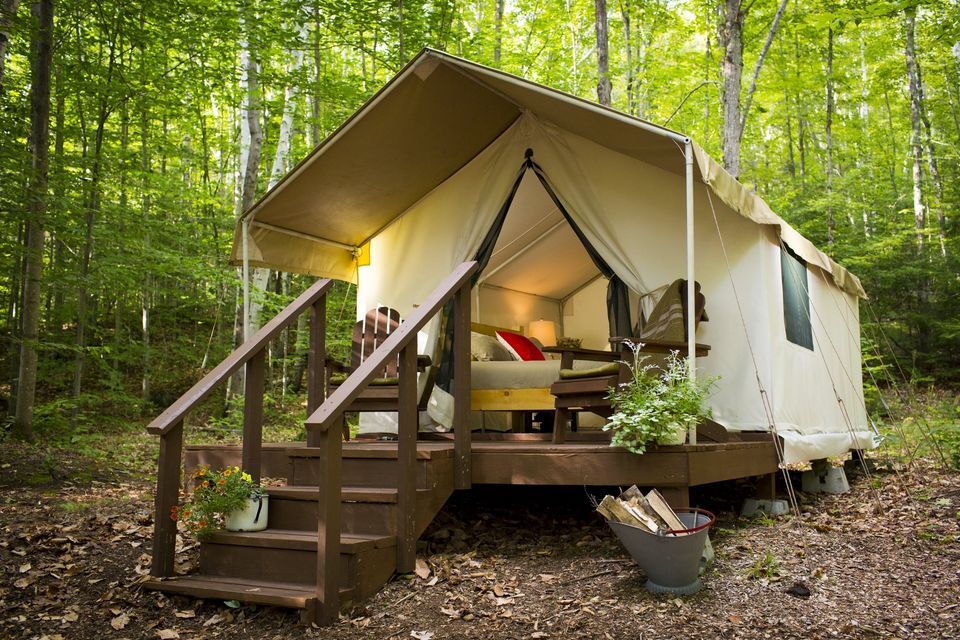 Camping vs Glamping: What You Need To Know
Many families go camping, but 'camping' looks a little different for everyone. Camping to me growing up meant backpacking, which is an entirely different experience from car camping or RV camping.
The range of different types of camping can vary from sleeping on the ground to an air mattress to a real mattress, depending on your definition of camping. All types of camping are motivated by the same thing: a desire to spend time in the great outdoors.
Having a variety of ways to get out there makes camping more accessible and comfortable for everyone. This blog will help you understand the difference between camping and the new term, glamping so you can plan the perfect outdoor adventure to fit your family's needs and preferences.
What is Camping?
Some people find enjoyment in a simple, minimalistic camping experience. Or maybe they are driven by the challenge of surviving off of only the essentials.
Depending on the trip this can mean many different things but typically refers to a backpack, a tent, simple food, a pair of sturdy boots, a water filter, and a sleeping bag among other essentials. For others, camping includes a few more amenities like clean drinking water, a big tent and air mattress, a stove and cooler, camp chairs, and a shower and toilet at a drive-in campground.
Some people don't need to trek over mountains to get their camping fix. The adventure comes with being outside, hanging out around the campfire, and spending time away from their busy lives.
Both of these experiences are widely considered to be camping and are both equally valid ways of experiencing the outdoors. They share some degree of roughing it, but accommodate differing comfort levels with adventure.
What is Glamping?
The term "glamping' simply means glamorous camping. If a real mattress and running water are on your list of essentials, glamping is a great option. It's got the same outdoorsy feel of traditional camping but with many of the comforts of home.
Glamping typically includes staying in a cabin, tree house, safari tent, or yurt. These options offer an escape from the city, often in a scenic and natural environment, but with all the amenities many of us are used to. Fun fact, in 2018 the Merriam-Webster dictionary added the term "glamping" to their official list of words.
Camping vs Glamping
If you're trying to decide whether to plan a glamping trip or a more traditional camping trip, each has its own benefits depending on what you're looking for. If you want a more traditional outdoor adventure and don't mind roughing it, camping may be for you.
If the thought of living without electricity frightens you, glamping may be a more viable option. This decision should be based on you and your family's needs and what type of experience you're looking for. Both options will provide endless laughter, memories, and plenty of fresh air.
"Camp, Explore, Dream, Discover."
Any comment or suggestion? we'd love to hear from you.