10 Survival Items Any Camper Needs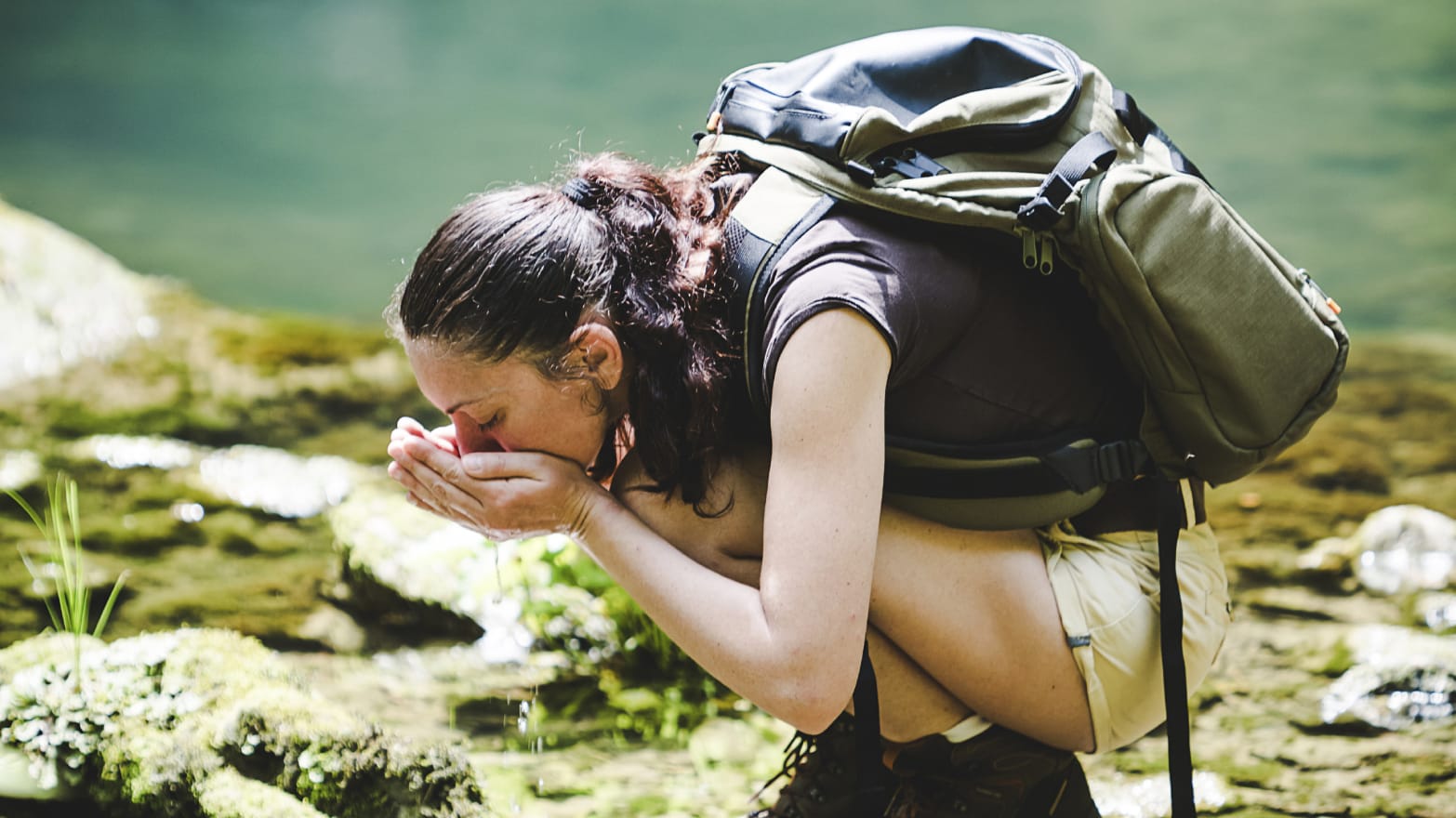 10 Survival Items Any Camper Needs
Generally, no one ever wants to be in a real survival situation, but it is still super important to plan for one in case things go south. There are a number of simple survival items that will not take up too much space and are important to have on deck. So, here are 10 survival items that any camper needs:
1. Fire starter
First and foremost, a fire starter should be in your arsenal. Whenever a survival situation comes upon you, having fire is a key for getting through the experience. Fires can be used to cook food, stay warm, and create smoke signals.
The type of fire starter is up to you, but a striker system is usually best. Matches can get wet and lighters can run out of fuel, so keep that in mind.
 2. 

Multi-tool

When you are in a compromised situation, there will be tasks you have to get done. Whether it be preparing food, building a shelter, or anything else, you need some help. Having a pocket knife or multi-tool on deck is crucial. These do not take up a ton of room and are fairly affordable. These are tools that can do a number of tasks, so they will absolutely come in handy.

---
"

Hiking's not for everyone. Notice the wilderness is mostly empty." – 

Sonja Yoerg"
---
3. First aid kit
First aid kits are ultra important because a lot can go wrong in survival situations. So, having at the very least the basics on deck is super important. If you want to beef it up a little bit and have a kit that does not miss anything, the MyMedic Complete First Aid Kit is the way to go. Although it can be considered pricey, it is a great resource to leave in your car and use in case something comes up.
Otherwise, a small first aid kit with the basics could be enough to get you by in a backcountry situation.
Kits such as MyMedic The Recon and MyMedic The Medic are great options with a huge variety of items that will get you covered in any situation.
4. Compass and map
Having some sort of navigation system handy is really important. Although GPS equipment is awesome, they will not always work or have signals. It is best to work the traditional way with a map and compass. This ensures that you do not have to lean on technology for help rather than your own knowledge.
A waterproof compass with the ability to calculate distances, convenient to carry, and with accurate measure directions is a great option.  
5. Water purification
Whenever in the wilderness, water, fire, and shelter are the top three things you need to nail down right away. So, having some way to clean up your water will greatly improve your ability to stay alive and well.
The best way to be prepared for this scenario is by having water purification tablets with you at all times while camping. This ensures that you can get potable water in nearly any situation you may find yourself in. Hang bags can also be used, but that purification is really important to stay safe for consumption.
The LifeStraw Personal Water Filter is a great option.
---
"The wilderness holds answers to questions man has not yet learned to ask." – Nancy Newhall
---
6. Light source
Chances are, if you are in a survival situation, that you need to perform in the dark. Having a reliable headlamp or flashlight is key to survival. If you had to pick just one option, the Waterproof Tactical Mini Flashlight by Hautland is an excellent option. It is compact but also packs a punch in terms of light output.
7. Survival whistle and/or flares
When trying to get help, you need something to signal distress. Although smoke signals from a fire usually work fairly well, you cannot always rely on fire like you can other things. Whistles and flares are the two best tools for getting nearby help into your location.
These are both affordable, small, and light which makes them easy to store and only use when they are needed. That is the key to any survival item like this. You want to have them on hand when they are needed but out of the way otherwise.
8. Tarp
Although it sounds simple and meaningless, a tarp goes a very long way in a survival situation. You may even have a tarp already in your own camping arsenal, so using it when something comes up would never be easier.
Tarps are perfect for staying dry and building shelters. As one of the cornerstone necessities for survival, tarps can be game changers. They are light, affordable, and easy to pack in. So, bringing along a tarp will not be too much of a hassle. 
---
"

There are no shortcuts to any place worth going." 

– Beverly Sills
---
9. Hatchet or fold-up saw
Although the multi tool is a great aspect of your buildup, you may need a heavier, more intense tool to get some real work done. If you find yourself in a situation that will require you to post up for days at a time, spending more effort into your shelter would be important.
Having a compact hatchet or a saw that folds up will help you really turn your surroundings into something that has structure. Completing a great structure by cutting logs and building a shelter can protect you from the elements and gives you a simple feeling of comfort, at least at some level, while trying to figure out your situation.
10. Emergency meals
The final item on our list today is dehydrated meals. This is a little bit hard to plan for survival situations, so throwing in a couple of emergency meals to have can be really good for your survival.
Having a lot of food that can cover many days is nearly impossible, but having at least a little bit is very important. This will help you stay within yourself for longer and help increase your odds of making it out okay.
Those are 10 survival items that any camper needs! Although you can probably get by without having all 10, it is important to have as many of these as you can afford to bring with you. This will put you into the best possible position for success in a survival situation. Good luck, and happy camping!
Offgridweb analyzed 100 hikers survival stories that we thought could be helpful. Take a read and learn more about surviving in the wild.