10 Items to Go Camping in Summer Like a Pro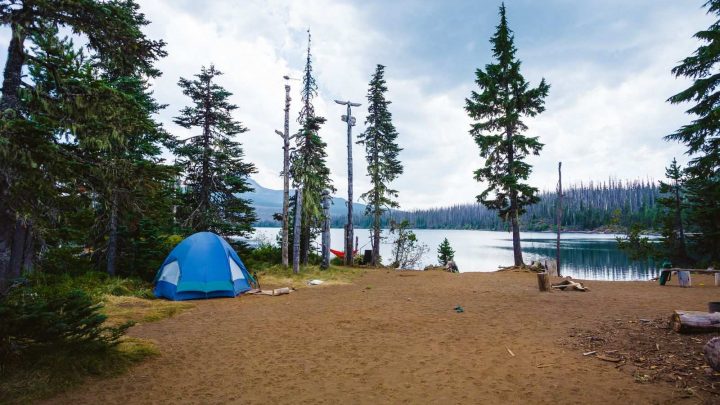 Sometimes it feels so complicated packing for camping, especially when each part of the year seems to have it's own packing list. Summertime is nice because you don't have to carry as much as during the winter. Coats and boots are replaced by a swimsuit and raincoat. Meanwhile, instead of snow, you're preparing for the heat. Here are some items to get you started that we think you'll like.
1. First Aid and Survival Kit
First and foremost, this is always a must for any camping trip. Hopefully, you don't have to use it, but if you need to, this can be a life saver. Getting out there requires planning and lots preparedness, and specially if relatives or friends will join too. Things like fire starter, water filter, burn treatment, medications, and others, will come handy when you need them. So, make sure a First Aid Kit is you number #1 item of your packing list no matter what.
2. Tent, 1 to 3 person
Unless you're rooftop tenting you might want a tent that fits your size personally. Typically, carrying a tent that is made for up to three people isn't that heavy. Plus you can split the weight of the tent with a hiking partner if you're trekking to your campsite. Have your buddy carry the poles. You can take the rest. Make sure you set it up on flat ground to avoid a wet night. 
--
3. Small Tarp
Outdoor survival and outdoor living are two very different things. One implies scarcity, the other implies comfort. If you buy a small camping tarp to string up at your campsite, you will be protected from the rain while also feeling like you have your own outdoor living room. Add a strand of fairy lights on your picnic table to feel even more at home.
Tarps are also convenient forms of shelter during the summer. Instead of using a tent, you can buy a bivouac sack or hammock to put under this small tarp. The pairing is both lightweight and open. If you sleep with your head sticking out of one end you can stargaze as you fall asleep. Plus you can adjust the height of this tarp. Typically hanging it lower, close to the ground, will protect you most from the elements.
--
4. Lightweight sleeping bag (30℉ to 50℉)
During the summer, your sleeping bag will take up much less space than during the rest of the year. That's because it's lighter. You don't need to roast alive in a 0 degree when you could easily just buy a 50℉ bag. Keep it in a plastic bag just in case it rains. Then you'll be good to go. Some backpacks have a bottom that zips open easily. Storing your sleeping bag in this pocket can be helpful.
Another option during summer camping is to instead use a sleeping quilt. Sleeping quilts don't have zippers, making them weigh even less. Sometimes they feel more comfortable than a mummy bag, too, as they are less restricting.
--
5. Inflatable sleeping pad
Sometimes a foam sleeping pad is okay, but… do you really want to suffer as a side sleeper? You'll want to bring an inflatable pad. Sometimes they go for only $50 bucks. We wouldn't recommend spending less than that. The cheaper the pad, the lower the quality. Find a company that has a good repair and return policy, too. They can fix it if it pops, no extra charge.
--
6. Portable Solar Generator
Solar generators make it so you can spend more time camping than you had previously. Instead of having the time you spend outside limited to how long you are away from your computer, you can take your laptop with you and work outdoors. Another really cool thing about them is they are more sustainable than other batteries. As long as you leave them in the sun for long enough, they can power quite a lot. You can charge your phone, use your gps, or even hook it up to some compatible showers. Seriously.
--
7. Inflatable Paddle Board
Picture being at your campsite and noticing there's a lake nearby. Maybe you planned ahead to be near water. An inflatable paddleboard is a convenient form of entertainment. When you take it out of your car it will still be small enough to carry. Take it right over to the water, inflate it, and drift away. The shoreline will still be in sight after your nap. Just, uh, bring some sunscreen please.
--
8. Folding Electric Bike
Most of the time it's a good idea to bring a bike to a campground. As a kid it was really fun to just toll around, meeting up with your parents at the end of the afternoon as the sun was setting. The concept still applies to an electric bike. Take it with you so you can reach more places than on foot. Look for local trails that are near your campsite. If you like going on day hikes you can bike to those local trails with the assistance of the e-bike. And by the way, folding e-bikes take a fraction of the space of regular bikes, so you can literally take them everywhere with you. 
 --
9. Portable A/C unit
Unless you promised yourself that you would go into the wild to experience the raw of nature at all costs, you don't need one of these. But if you are the type of person that can appreciate some comfort in the middle of nowhere, then a portable A/C unit will make your day. Specially in summer days when things can get really hot, what a better feeling to fall asleep in a cool and fresh tent. Sounds refreshing right? Yeap, we know firsthand It is very refreshing.
--
10. Rooftop Tent
This thing made our last summer the best summer. Rooftop tenting is being more adopted than ever before, specially for families new to the adventure that want a safe and comfortable option in the outdoors. A rooftop tent provides convenience (since you set up on top of your SUV you don't really care if the ground is uneven, muddy, or rugged), and safety (you can avoid certain wildlife encounters at night by being above ground).
--
Conclusion
Planning a trip can be tiring, especially when you want to prepare for absolutely everything. The catch is that you also don't want to bring too much, but by bringing your essentials and trying out extra forms of recreation, such as using an inflatable paddleboard or e-bike, you can really enjoy yourself. Take it easy, take pictures, and bring your friends. Everything is better outdoors.