POWER WHEREVER YOU GO
: Portable solar power generator + Extra Battery that gives you reliable power for outdoor adventures, indoor use, and emergency situations.
RECHARGE FROM 0-80% WITHIN 1 HOUR: EcoFlow X-Stream Charge technology recharges the power station from 0-80% within one hour, which is one of the fastest recharging rates on the market. Quiet Charging can be enabled from the EcoFlow app.
POWER UP TO 10 DEVICES SIMULTANEOUSLY: The RIVER Max can power some devices up to 1800W with the X-Boost mode on, which lets you power about 80% of essential devices like kitchen appliances and DIY tools. Use devices below 1200W for the best product use. 
MODULAR DESIGN: The unique modular design gives you the freedom to adjust the power and portability of the EcoFlow RIVER Max within seconds. The Extra Battery doubles the capacity from 288Wh to 576Wh during situations when you need more power. You can also detach the Extra Battery easily for more portability during traveling, outdoor adventures, or any application where you need to power devices on the go. 
3 x 600W AC OUTLETS AND 576Wh CAPACITY: The EcoFlow RIVER Max has 3 AC outlets and a capacity of 576Wh, providing multiple users with incredible power for all of your favorite devices.
*Please NOTE: This item is only applicable to orders in the US mainland states(except Hawaii, Alaska, Virgin Islands and Puerto Rico).
The world's fastest charging portable power stations
EcoFlow have the world's fastest charging portable power stations. RIVER Max charges from 0-80% in under an hour, or to full in 96 minutes flat.
Go lightweight
Remove the extra battery from the base of your unit to go lightweight. Trim down to a 288Wh capacity, reducing the weight by (5.5 lbs) 2.5 kg whenever you're on the go.
The centerpiece of your adventure
Power up to 10 devices at once with all the ports you'll need. Sporting a 576Wh capacity, you'll have enough juice to charge your phone 42 times, charge your drone 6 times, or make 24 cups of coffee with a coffee maker. Just don't drink them all at once.
More power to you
EcoFlow's proprietary X-Boost technology is a game-changer. Switch it on to power high-wattage appliances up to a whopping 1800W. That's enough to power a hairdryer, a vacuum cleaner, or even a lawnmower.
Harness the power of the sun by linking up to two 110W solar panels. You'll be fully charged in under 3 hours.
Heading on a road trip? Charge to full in just 3-hours by plugging right into your car with the car adapter.
Plug into any standard AC wall outlet to fast charge from 0-80% in under 1 hour with X-Stream charging.
1. EcoFlow RIVER Max Portable Power Station 2. EcoFlow RIVER Max Portable Power Station 3. 1.5m MC4 to XT60 Solar Charging Cable 4. 1.5m AC Charging Cable 5. 1.5m Car Charging Cable 6. User Manual 7. Warranty Card
RIVER
Capacity:288Wh
Life Cycles: 500+ Cycle
Output: 600W (Surge 1200W)
AC Input: 250W Max
Solar Input: 200W
$349
RIVER Max
Capacity:576Wh
Life Cycles: 500+ Cycle
Output: 600W (Surge 1200W)
AC Input: 500W Max
Solar Input: 200W
$599
RIVER Pro
Capacity:720Wh
Life Cycles: 800+ Cycle
Output: 600W (Surge 1200W)
AC Input: 660W Max
Solar Input: 200W
$649
Returns Policy
Shipping and Returns We hope you have enjoyed your online shopping experience with Hautland.com. Please refer to our section 'Shipping and Returns' for a complete guide on shipping and how returns are processed. All of our products are shipped Free within the US. You can contact us for information regarding freight cost outside the US or for expedite shipping. All returns will be processed under our terms contained in our Returns Policy and under our supplier's returns policies. - The Hautland Team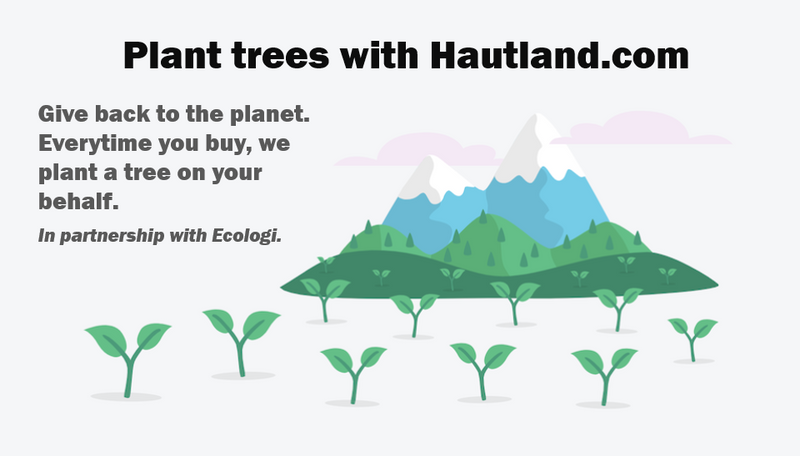 Paypal Credit - Buy Now, Pay Later!

Buy Now, Pay Later! - 100% Interest-Free
PayPal Credit gives you the freedom to buy today and pay over 6 months with no interest. Buy now and pay later! If you already have a PayPal account approval is quick and easy.
How to use Paypal Credit

Select PayPal as your payment method.
At checkout, select PayPal as your payment method. You will then be directed to the PayPal site.

Apply for PayPal Credit.
At the PayPal confirmation page, look for PayPal Credit and click to apply. You should get a decision in seconds.

Pay over 6 installments
If approved, you are set. Buy instantly with PayPal Credit from your PayPal account and enjoy no interest for 6 months!
Why Paypal Credit?

Buy Now, Pay Later.

No Interest for 6 Months

Enjoy the Freedom. No full upfront costs.
EcoFlow RIVER Max Portable Power Station