Why

 own a Portable Solar Generator
Because

 

having a backup plan is the best plan

You have a reliable, powerful, and independent power source for essentials and more

You are covered during power blackouts and emergencies, at home and on the go  
Why the 400Wh ACOPOWER Portable Solar Generator is perfect for you:
This is a powerful unit to cover your essentials and more
Highest reliability in its category vs rest of market   
Live worry-free with a highly reliable power source
Stay covered during your camping, outdoor, boating, and RV activities that require a reliable and powerful source for longer periods of time
Use as a backup power source at home in case of blackout emergencies (105W panel included)
Provide reliable power coverage for you and your family anytime and anywhere
You get the best of both worlds: Portability and real power at the same time
The 400Wh Acopower Generator is one of our top selling products
Made in the US with #1 ranked US customer support
Description
ACOPOWER Kit Includes: 1x 400wh Solar Generator and all its accessories; 1x 105W Portable Solar Panel (Charge Controller is not included)
If you have any questions regarding this product, please call us at 1 (626) 838-5511 or email support@acopower.com.
Key Features
ACOPOWER 400Wh Generator
MPPT charge regulator included, AC/DC inverter included, 4 USB ports for phones and ipads (two 1.0A, two 2.1A much faster) /300w (Pure Sine Wave) AC 110V inverters for home electronics charging with low losses/2 DC Ports for lighting/1 cigarette lighter socket for mini fridge/air compressor/1 jump starter port for 12V 4L gas car as well as a self-protective system

Light weight of 12.3lbs, mini size of 9*5.5*9.2in built in high energy density lithium ion battery, safer than normal Li-ion battery; stronger storage ability, 1.5 times of other lithium batteries. LCD battery display shows capacity, charge-discharge and error status; it has short-circuit protection as well as overcharging protection and discharging protection

The portable solar generator was designed for camping and UPS. A capacity of 400wh for most of the family devices. Two AC 110V outputs shares 300w, DC 12V 120w car output for car refrigerator and devices. A full charge supports 7 hours laptop/tablet, 13 hours 30-60w mini fridge, 15 hours electric fan, 18 hours 20w light, 19 times ipad mini, 100 hours smartphone, and 160 hours 2w electric razor
105W Portable Solar Panel
105 Watt monocrystalline photovoltaic panels are from SUNPOWER - the highest conversion efficiency module provider in the world, which increases conversion efficiency up to 21. 6%

Ultra lightweight of 7. 9lbs, ultra compact of folding size 22. 05x17. 32 inch with 50. 39x22. 05 inch unfolding film surface

Weather-resistant, water-resistant, industrial-strength PET polymer laminated
Package List
1 x 400Wh Portable power supply
1 x 105W Portable Solar Panel
2 x User Manual
Returns Policy
Shipping and Returns We hope you have enjoyed your online shopping experience with Hautland.com. Please refer to our section 'Shipping and Returns' for a complete guide on shipping and how returns are processed. All of our products are shipped Free within the US. You can contact us for information regarding freight cost outside the US or for expedite shipping. All returns will be processed under our terms contained in our Returns Policy and under our supplier's returns policies. - The Hautland Team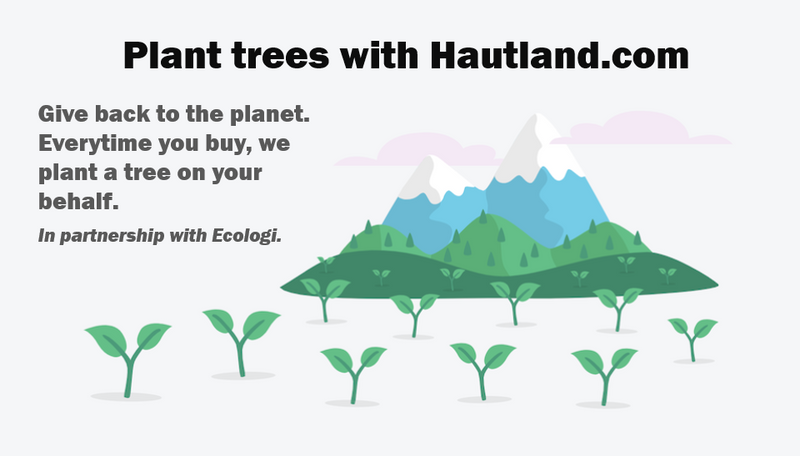 Paypal Credit - Buy Now, Pay Later!

Buy Now, Pay Later! - 100% Interest-Free
PayPal Credit gives you the freedom to buy today and pay over 6 months with no interest. Buy now and pay later! If you already have a PayPal account approval is quick and easy.
How to use Paypal Credit

Select PayPal as your payment method.
At checkout, select PayPal as your payment method. You will then be directed to the PayPal site.

Apply for PayPal Credit.
At the PayPal confirmation page, look for PayPal Credit and click to apply. You should get a decision in seconds.

Pay over 6 installments
If approved, you are set. Buy instantly with PayPal Credit from your PayPal account and enjoy no interest for 6 months!
Why Paypal Credit?

Buy Now, Pay Later.

No Interest for 6 Months

Enjoy the Freedom. No full upfront costs.
ACOPOWER 400Wh Generator and 105W Portable Solar Panel