⚡ MAXOAK Bluetti EB150 Portable Power Station
AVAILABLE IN STOCK - SHIPS IN 72 HOURS OR LESS!
Get $50 Off Today! Apply code Hautland50 at Checkout
The MAXOAK Bluetti EB150 has massive power capacity of 1500Wh with its lithium ion battery (LG Li-ion battery cell, 101,351mAh/14.8V (equivalent to 405,405mAh 3.7V) ,1000W pure sine wave output, PD Type-C Quick Charge (Max.45W), offering two ways to recharge (solar or wall).
This unit has great capacity and can charge up devices such as electric drills, hair dryer, blender, coffee maker, blenders, Tv, fan, fridge, and more. With its huge capacity of 1500Wh this little beast ensures your devices have longer charge time, and no need to recharge it over and over again.
Huge Capacity and load: 1500Wh/1000W(Max.), overload capacity: 1000W
Built in

 

Top-brand LG battery

 

cell, best of its class
Versatile: 2x AC outlets for most household appliance under 1000W, 1x DC12V for car powered devices, 1x PD Type-C (Max 45W) for USB-C devices, 4x 5V3A(Max) USB
MPPT high efficient

 

solar charging
Pure sine-wave
Battery management system (BMS),

 

Multi-protection, moresafeguards
Size&net weight: 14.6*6.5*14.4inch,37.9lb
12 month replacement or maintenance

 

warranty
Use on TV, mini Refrigerator, Household Dryer, CPAP, Drone, Car Fridge, Car Vacuum Cleaner, Laptops, iPhones, iPads, Camera, Fans, light, and more.
No fumes. Clean Energy. Use Indoor or Outdoor.
Recharge from the Sun

 

with Solar Panel (Open Circuit Voltage must be 16V~60V(Max), Max 500W,Solar Panel not Included)
Charge Time varies on the Solar Panel (Higher Power of the Panel, Shorter Charge Time you will Get), eg. 300W Solar Panel: About 5-5.5Hrs. 3*150W Panel in Series: About 3.5-4Hrs
Fully Charge in 10 Hrs with Wall Outlet
MC4 Solar Charging Cable included
Battery Management System (BMS)

 

protects from Overvoltage, Overcurrent, Short-circuit, Temperature Control & more Safeguards
LCD Screen

 

to Monitor remaining capacity/charging/discharge/abnormal Status, Error Code will Show for Malfunction
Auto Shut off after Fully Charge
50/60Hz Frequency Adjustable 
 IN THE BOX:

 

1x  Portable Power Storage (EB150), 1x AC Wall Charger, 1x PV Solar Charging Cable (DC7909 to MC4), 1x User Manual, 1x Warranty Card (12Months), 1x Certificate of Qualification

🛡️ Buyer Protection. Easy Returns. Money Back Guarantee. Warranty.
Questions about this product? We've got answers. Just send us an email to: Support@Hautland.com
Returns Policy
Shipping and Returns We hope you have enjoyed your online shopping experience with Hautland.com. Please refer to our section 'Shipping and Returns' for a complete guide on shipping and how returns are processed. All of our products are shipped Free within the US. You can contact us for information regarding freight cost outside the US or for expedite shipping. All returns will be processed under our terms contained in our Returns Policy and under our supplier's returns policies. - The Hautland Team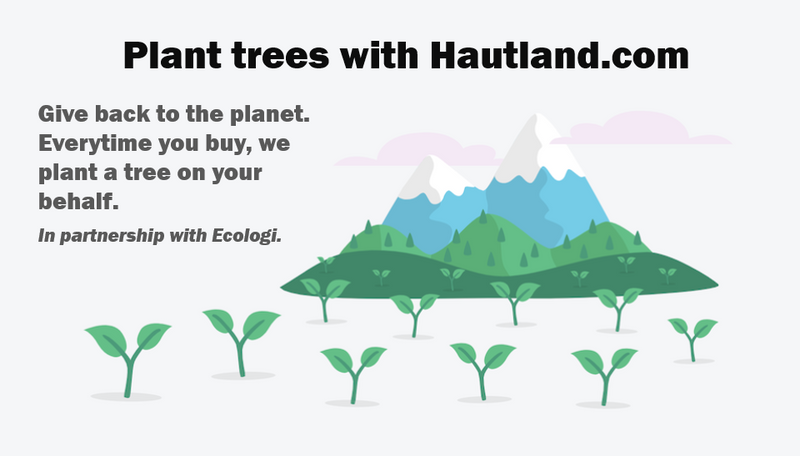 Paypal Credit - Buy Now, Pay Later!

Buy Now, Pay Later! - 100% Interest-Free
PayPal Credit gives you the freedom to buy today and pay over 6 months with no interest. Buy now and pay later! If you already have a PayPal account approval is quick and easy.
How to use Paypal Credit

Select PayPal as your payment method.
At checkout, select PayPal as your payment method. You will then be directed to the PayPal site.

Apply for PayPal Credit.
At the PayPal confirmation page, look for PayPal Credit and click to apply. You should get a decision in seconds.

Pay over 6 installments
If approved, you are set. Buy instantly with PayPal Credit from your PayPal account and enjoy no interest for 6 months!
Why Paypal Credit?

Buy Now, Pay Later.

No Interest for 6 Months

Enjoy the Freedom. No full upfront costs.
MAXOAK Bluetti EB150 Portable Power Station