⚡ ECOFLOW DELTA 1300
Packing massive power and outstanding storage capacity, this is why the EcoFlow DELTA 1300 is the best of its class:
Massive

 

1260Wh

 

of Energy Storage Capacity at Your Disposal
Outstanding Output

 

of 1800W (3300W Surge)
Powerful Portable Backup at Home or Work
X-STREAM Ultra-Fast

 

Recharging Technology: Charge up your Delta 1300 from 0-80% in only 1 Hour
Clean Energy

 

Can Be Used Indoors

 

Larger Capacity

 

for Multiple Devices
Power Up Fridge, Microwave, Laptop, Tv, Home Tools and More. And at the Same Time (Up to 13 devices simultaneously)
Eco-Friendly. Portable. Powerful
Protective

 

Intelligent System
Aerospace-Grade

 

Aluminum and

 

High Strength

 

Steel for a Longer Shelf Life.  
Durable, Efficient, Cutting-Edge Technology
Compact Size

 

of 264mm and weight of 30lbs
🛡️ Buyer Protection. Easy Returns. Warranty. Money Back Guarantee.
IN THE BOX: (1) EF DELTA 1300, (1) EF DELTA Bag, (1) User Manual & Warranty Card, (1) 1.5M AC Cable (input), (1) 1.5M Car Charge Cable (input), (1) Solar Charge Cable (MC4 to XT60 Input)
More To Know About DELTA 1300:
Power up from a smartphone to your AC unit
Four regular USB ports, two 60-watt USB-C ports, and six wall outlets. Charge up to 13 devices simultaneously
Your DELTA can be recharged from 0% to 80% in only one hour, thanks to

 

X-STREAM Ultra-Fast

 

Recharging Technology
A 400W of Solar Panel input can fully recharge the unit in 4 Hours (direct sunlight)
Zero waste, gas, or pollution, you can use the DELTA at home, even in your room or living room
Control LED screen displays watt input and output as well as remaining time
Car Port Charger Included: (takes 18 hours for full charge)
Uninterrupted Power Supply & Chaining Function:

 

The DELTA 1300 boasts a powerful UPS (Uninterrupted Power Supply) feature that automatically kicks the DELTA into gear when it detects a power failure. This can save precious devices from failure, perfect for CPAP machines and other medical equipment. Furthermore, the Chaining Function allows you to link multiple DELTA units together, effectively multiplying their power capacity
Questions about this product? We've got answers. Just send us an email to: Support@Hautland.com
Returns Policy
Shipping and Returns We hope you have enjoyed your online shopping experience with Hautland.com. Please refer to our section 'Shipping and Returns' for a complete guide on shipping and how returns are processed. All of our products are shipped Free within the US. You can contact us for information regarding freight cost outside the US or for expedite shipping. All returns will be processed under our terms contained in our Returns Policy and under our supplier's returns policies. - The Hautland Team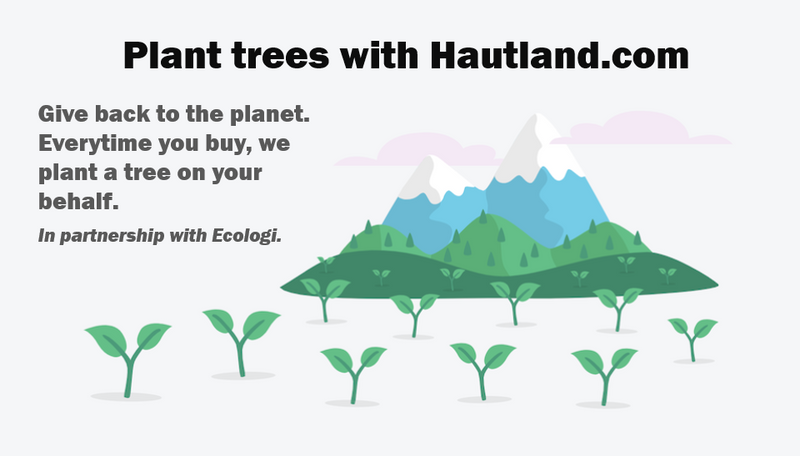 Paypal Credit - Buy Now, Pay Later!

Buy Now, Pay Later! - 100% Interest-Free
PayPal Credit gives you the freedom to buy today and pay over 6 months with no interest. Buy now and pay later! If you already have a PayPal account approval is quick and easy.
How to use Paypal Credit

Select PayPal as your payment method.
At checkout, select PayPal as your payment method. You will then be directed to the PayPal site.

Apply for PayPal Credit.
At the PayPal confirmation page, look for PayPal Credit and click to apply. You should get a decision in seconds.

Pay over 6 installments
If approved, you are set. Buy instantly with PayPal Credit from your PayPal account and enjoy no interest for 6 months!
Why Paypal Credit?

Buy Now, Pay Later.

No Interest for 6 Months

Enjoy the Freedom. No full upfront costs.
EcoFlow DELTA 1300 Portable Power Station