The ROAM Vagabond is a durable foldout rooftop tent that sleeps 3-4 people on top of a high-density foam mattress. This all-weather tent can be easily installed on a variety of roof racks and takes minutes to pitch, wherever you find yourself at the end of the day. The tent is made of rugged polycotton ripstop fabric with a robust diamond weaved nylon rainfly. Enter your new home away from home via a secure yet lightweight telescoping aluminum ladder. The 2 skylights and surrounding windows can be unzipped for maximum views of the night sky and morning sunrise.
• 2 PVC rainfly windows for skylight views in any weather.
• 1" frame for 4 season durability. Curved for sex appeal.
• Optional annex provides even more shelter.
• Porch window for more visibility.
• Silent zipper pulls keep your tent from sounding like a tamborine.
• Included dual-pocket boot bags keep your shoes outside and within reach.
• Robust telescopic ladder won't stick like a sliding ladder.
• Included gear hammock keeps your extra gear off the ground.
• Plasticized aluminum base provides extra scratch and dent resistance.
• UltraPlush 2.0 mattress is made with even higher density 3" foam and comes wrapped in a waterproof base so moisture never reaches you with a cotton top for maximum comfort.
• Improved anti-condensation mat prevents moisture buildup underneath the mattress.
• Improved cover design for a tighter, more secure fit.
Returns Policy
Shipping and Returns We hope you have enjoyed your online shopping experience with Hautland.com. Please refer to our section 'Shipping and Returns' for a complete guide on shipping and how returns are processed. All of our products are shipped Free within the US. You can contact us for information regarding freight cost outside the US or for expedite shipping. All returns will be processed under our terms contained in our Returns Policy and under our supplier's returns policies. - The Hautland Team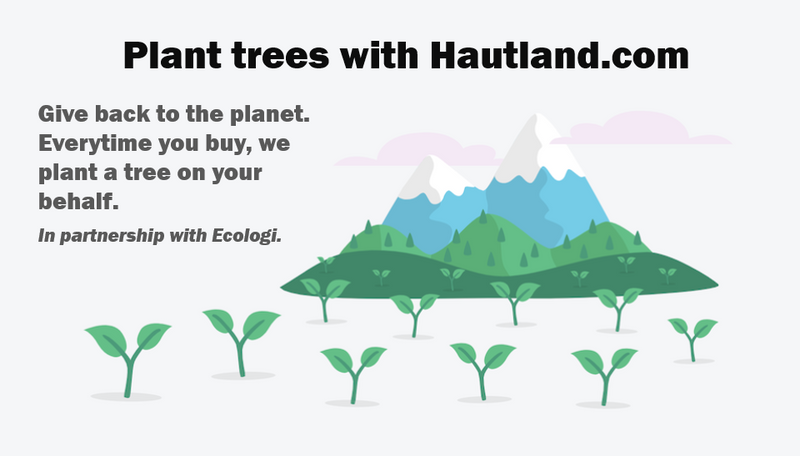 Paypal Credit - Buy Now, Pay Later!

Buy Now, Pay Later! - 100% Interest-Free
PayPal Credit gives you the freedom to buy today and pay over 6 months with no interest. Buy now and pay later! If you already have a PayPal account approval is quick and easy.
How to use Paypal Credit

Select PayPal as your payment method.
At checkout, select PayPal as your payment method. You will then be directed to the PayPal site.

Apply for PayPal Credit.
At the PayPal confirmation page, look for PayPal Credit and click to apply. You should get a decision in seconds.

Pay over 6 installments
If approved, you are set. Buy instantly with PayPal Credit from your PayPal account and enjoy no interest for 6 months!
Why Paypal Credit?

Buy Now, Pay Later.

No Interest for 6 Months

Enjoy the Freedom. No full upfront costs.
The Vagabond XL Rooftop Tent