Portable & Foldable The EcoFlow 160W Solar Panel is portable, foldable, and compact, weighing just 15.4lbs / 7kg. From camping to outdoor activities, unfold the solar panel and start capturing solar power in seconds.
Intelligent Solar Power The EcoFlow 160W Solar Panel is designed to produce maximum power at any time of the day when paired with an EcoFlow power station. The solar panel has a high conversion efficiency of 21-22%, and the EcoFlow MPPT power station algorithm delivers improved performance in cold and cloudy environments within the operation range.
Durable, Dust & Water Resistant The EcoFlow 160W Solar Panel has IP67 rated dust and water resistance, which is thanks to a seamless, one-piece design, making it ideal for outdoor activities like camping and hiking. An ETFE film provides extra protection against ultraviolet light, prolonging the lifespan of the product.
Kickstand Case Provides protection for the solar panel during transportation. The carrying case also doubles up as a kickstand, which enables you to position the solar power in any direction or orientation, allowing multiple solar panels to be connected together without any obstructions.
Returns Policy
Shipping and Returns We hope you have enjoyed your online shopping experience with Hautland.com. Please refer to our section 'Shipping and Returns' for a complete guide on shipping and how returns are processed. All of our products are shipped Free within the US. You can contact us for information regarding freight cost outside the US or for expedite shipping. All returns will be processed under our terms contained in our Returns Policy and under our supplier's returns policies. - The Hautland Team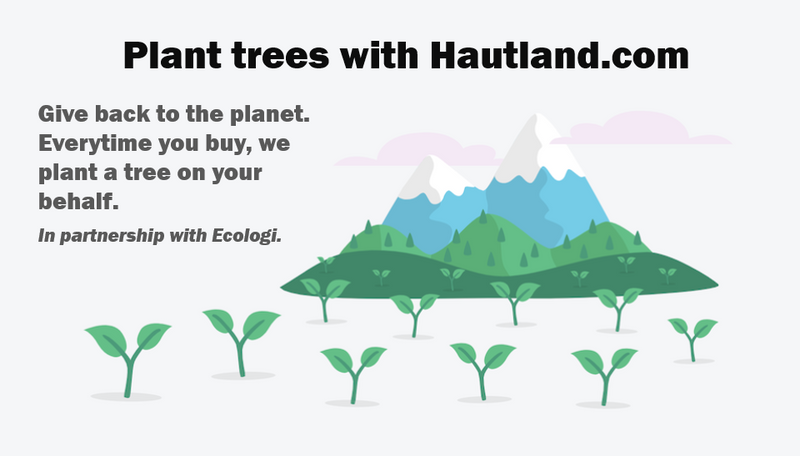 Paypal Credit - Buy Now, Pay Later!

Buy Now, Pay Later! - 100% Interest-Free
PayPal Credit gives you the freedom to buy today and pay over 6 months with no interest. Buy now and pay later! If you already have a PayPal account approval is quick and easy.
How to use Paypal Credit

Select PayPal as your payment method.
At checkout, select PayPal as your payment method. You will then be directed to the PayPal site.

Apply for PayPal Credit.
At the PayPal confirmation page, look for PayPal Credit and click to apply. You should get a decision in seconds.

Pay over 6 installments
If approved, you are set. Buy instantly with PayPal Credit from your PayPal account and enjoy no interest for 6 months!
Why Paypal Credit?

Buy Now, Pay Later.

No Interest for 6 Months

Enjoy the Freedom. No full upfront costs.