MAHI MAHI
 

FISHING KAYAK
The Mahi Mahi
 

Fin Drive System

 

allows for a hands-free experience on the water for Kayak Fishing

You can focus your attention on getting your bait out in the water, and when the time comes, reel in that monster.
MAHI MAHI
The Mahi Mahi is a trophy fish found in temperate, tropical, and subtropical waters around the world, and just like its namesake, the Vanhunks Mahi Mahi sit on top Fin Drive System kayak loves the same conditions.
The removable Fin Drive System is straightforward to use, allowing you to reach top speeds in no time and maintain momentum when you are moving, and that frees up your hands when trawling. The easy-to-install Fin Drive System works on a push action making for natural movement for most people. The Mahi Mahi is a smooth ride and takes little effort to get it moving. The fin drive navigates the Kayak forward, and with the quiet propulsion of the Fin Drive System, the fish will not hear you coming and will still allow you the element of surprise. Kayak Paddles produce splash and generate noise, with the Fin Drive System you will not experience as much noise and disturbances giving you a stealth advantage over your next catch.
A one-handed rudder control allows for easy maneuvering. The rudder system is an integrated design with the bottom of the hull and no need to worry about obstacles that can damage your rudder; the rudder is securely horizontally aligned under the Kayak.
The superior stability of the Kayak makes it great for fishing. You can cast while you are standing up and not worry about the boat tipping or you falling off. Finding the perfect ratio between weight and balance meant we had to relook the length and width of this vessel. 11 feet in length and 34 inches in width and weighing in at 79 lbs with the fin drive system and 70 lbs without the fin drive system, we believe we found the perfect weight to balance ratio. Less length means less weight to be peddled, yet the wide hull still secures plenty of storage space, which is ideal if you bag that big one.
The bottom of this vessel is complemented with a Deep single V shape in the front towards a double V in the back for added stability and speed of water flow through the tail area. The hull is designed for superior stability, yet effortless forward propulsion.
Equipped with a round storage hatch between the paddler's seat and the Fin Drive System, front storage, and rear storage system, with added space behind your seat, space will be no problem. The Mahi Mahi is equipped with six horizontal molded rod placements and two integrated rod holders at the back. On either side of the paddler, the integrated tackle box storage compartments are molded into the design, not to forget the molded-in cup holder.
When it came to seating, we equipped the Mahi Mahi with an adjustable Aluminium seat on a slider system to move your position forward and backward without much effort, to ensure a comfortable pedal. When you're out on the water all day, you need to be comfortable, the Vanhunks Mahi Mahi Fin Drive System kayak provides just that. It's spacious, and the raised padded seat ensures you're not going to get soaked by any water in the seating area from ocean spray. With ample room to move around, entry and exit, as well as gear access, is easy. Recline your seat for a laid back paddle position, or secure it more upright for moments when you need to dash forward quickly.
As an added feature, the Mahi Mahi is equipped with the functionality to easily mount a motor mount on the back of the Kayak for when you want to get to your next secret spot quicker. The motor will not interfere with your rudder system and no need to make adjustments to your steering system.
The Mahi Mahi Fin Drive System allows for a hands-free experience on the water for Kayak Fishing. You can focus your attention on getting your bait out in the water, and when the time comes, reel in that monster.
Do not want to add a Fin Drive System, no problem, a drive cover box is available. Simply remove the Fin Drive and the cover box fits into the open space. The box allows for additional storage while transforming your Mahi Mahi to a paddle fishing kayak.
KAYAK SPECIFICATIONS:
Length: 335 cm / 11 ft
Width: 86 cm / 34 inches
Height: 30 cm / 11 inches
Weight without drive: 32 kgs / 70 lbs
Weight with drive:  36 kgs / 79 lbs
Maximum Weight Capacity: 185 kgs / 407 lbs
ADDITIONAL FEATURES AND EXTRA'S INCLUDED:
1 Two-Piece Paddle with three-position adjustment features. The shaft made of heavy-duty black EDC coated aluminum, built-in handgrips, and PVC anti-drip rings

4 Carry handles

1 Fin Drive system

Large rear and front storage with bungee

1 Deluxe adjustable aluminum seat

2 Accessory track rails

2 Integrated fishing rod holders

1 Drain Plug 

6 Drainage holes with scupper plugs 

1 Cupholder 

2 Adjustable footrests 

1 Fishfinder compartment (fishfinder not included) 
OPTIONAL EXTRA'S NOT INCLUDED:
Motor Mount

Electric Motor

Drive Cover 

Fishfinder
Returns Policy
Shipping and Returns We hope you have enjoyed your online shopping experience with Hautland.com. Please refer to our section 'Shipping and Returns' for a complete guide on shipping and how returns are processed. All of our products are shipped Free within the US. You can contact us for information regarding freight cost outside the US or for expedite shipping. All returns will be processed under our terms contained in our Returns Policy and under our supplier's returns policies. - The Hautland Team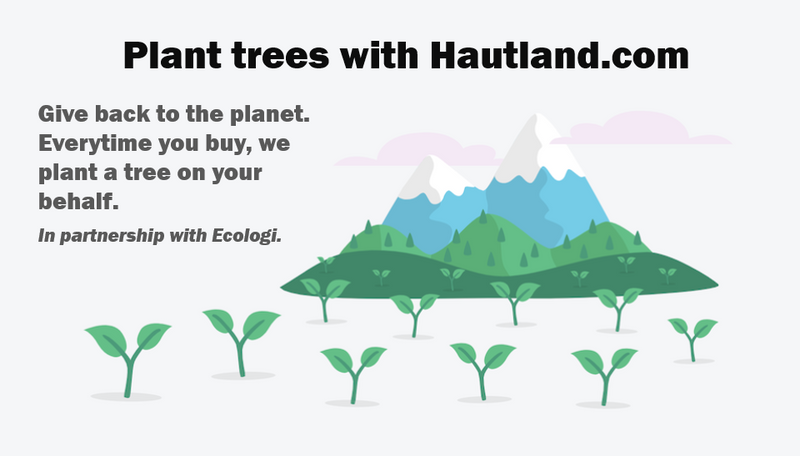 Paypal Credit - Buy Now, Pay Later!

Buy Now, Pay Later! - 100% Interest-Free
PayPal Credit gives you the freedom to buy today and pay over 6 months with no interest. Buy now and pay later! If you already have a PayPal account approval is quick and easy.
How to use Paypal Credit

Select PayPal as your payment method.
At checkout, select PayPal as your payment method. You will then be directed to the PayPal site.

Apply for PayPal Credit.
At the PayPal confirmation page, look for PayPal Credit and click to apply. You should get a decision in seconds.

Pay over 6 installments
If approved, you are set. Buy instantly with PayPal Credit from your PayPal account and enjoy no interest for 6 months!
Why Paypal Credit?

Buy Now, Pay Later.

No Interest for 6 Months

Enjoy the Freedom. No full upfront costs.
Vanhunks Mahi Mahi Fin Drive Fishing Kayak