⚡ 450Wh Safari LT Portable Solar Generator Kit
Your best ally against EMERGENCY power outages!
Power Outages? NO PROBLEM. Harness the power of the sun with the powerful 450Wh Lion Safari Portable Generator and the Lion 100W Solar Panel Bundle. 
Don't get caught without power
Outstanding Charge Retention up to 1 year
Outstanding Battery Capacity of 450Wh
Rugged design with bumper corners for maximum durability
Never Get Caught Without Power Again.
With a lifetime of more than 1000 charge cycles, the Safari LT 500 solar generator can be drained and recharged over and over. This means that your Safari LT generator has one of the longest life ratings in the industry because it boasts Lion Energy's Lithium based batteries.
The Perfect Portable Power Solution.
With its impressive battery life combined with powerful inverter you'll be able to do everything from run your electric tools and jump your vehicle to run lighting and even cook meals.  It makes the Safari LT a perfect option for back up power to full-time van lifers.
Highest versatility with more 

power and less weigh
A compact beast with outstanding battery capacity of 450Wh
Faster solar charging
Pure sine wave inverter
Highest quality of standards and specifications
Multi charge capacity: 2xAC, 4xUSB, 1x12V10A, 4x12V5A
Your Kit Includes:
450Wh Safari LT Generator ($499 Value)

Lion 100 Solar Panel ($299 Value)
FREE 25ft 30 Anderson Extension Cord 

($35 Value)

FREE 3 bulb light string

($35 Value)

FREE Waterproof LED Tactical Mini Flashlight 

($29 Value)
Questions about this product? We've got answers. Just send us an email to: Support@Hautland.com
FAQs
Q. What can I power with the Safari LT
  A. You can use it to power a wide variety of devices like cell phones, laptops, tablets, mini-frigs, TVs, lights, hot plates, power tools, and the list goes on. Any device that requires less than 550 watts, the Safari LT can power it.
Q. How long will it hold power?
  A. It will maintain its charge for about 6 months without having to charge it. This is known as shelf life or storage life. We recommend using it more frequently than every 6 months, though.
Q. Why is it better than the rest?
  A. The Safari LT is made from the highest quality and longest lasting battery technology – Lithium. The Safari LT is safe, silent and renewable, unlike other gas-powered generators. It gives your power anywhere, anytime.
Q. Is it good in bad weather?
  A. The Safari LT performs great in most weather conditions.
Q. What is the rated capacity?
  A. It is a 12V, 450Wh (watt hours or how much energy it can store), 500W (watts or how much power it can output at a time).
Q. How long will it last?
  A. The Safari LT can last for years if you take care of it and comes with a 1 year warranty.
Q. Do I have to maintain the Safari LT?
  A. The Safari LT is virtually maintenance free—no water or fluids to put in it, no messy water or acid to clean up. It can even sit without using it for up to a six months or more. However, we do recommend using it at more frequent than that.
Returns Policy
Shipping and Returns We hope you have enjoyed your online shopping experience with Hautland.com. Please refer to our section 'Shipping and Returns' for a complete guide on shipping and how returns are processed. All of our products are shipped Free within the US. You can contact us for information regarding freight cost outside the US or for expedite shipping. All returns will be processed under our terms contained in our Returns Policy and under our supplier's returns policies. - The Hautland Team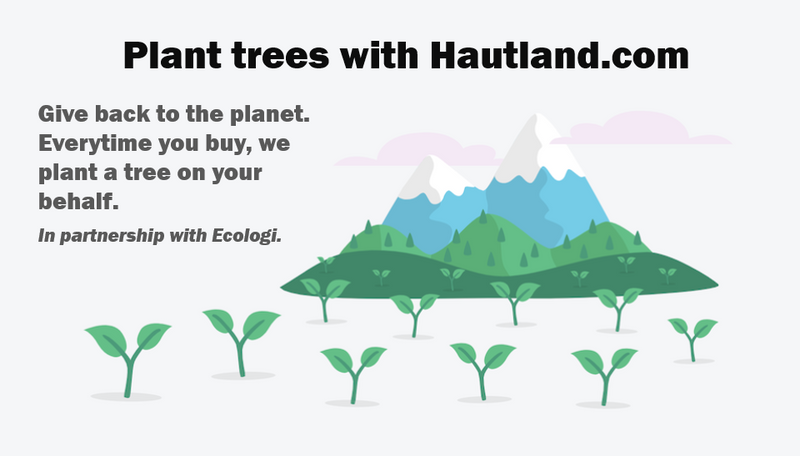 Paypal Credit - Buy Now, Pay Later!

Buy Now, Pay Later! - 100% Interest-Free
PayPal Credit gives you the freedom to buy today and pay over 6 months with no interest. Buy now and pay later! If you already have a PayPal account approval is quick and easy.
How to use Paypal Credit

Select PayPal as your payment method.
At checkout, select PayPal as your payment method. You will then be directed to the PayPal site.

Apply for PayPal Credit.
At the PayPal confirmation page, look for PayPal Credit and click to apply. You should get a decision in seconds.

Pay over 6 installments
If approved, you are set. Buy instantly with PayPal Credit from your PayPal account and enjoy no interest for 6 months!
Why Paypal Credit?

Buy Now, Pay Later.

No Interest for 6 Months

Enjoy the Freedom. No full upfront costs.
LionEnergy Safari LT 450Wh Portable Solar Generator Kit