PRODUCT DETAILS
100% Full-Grain Vegetable Tanned leather sourced from Paraguay
Fits all flight carry-on size requirements
Brass metal zipper with leather pull
Two hand straps
Adjustable shoulder strap
Leather-lined interior
Inside zip pocket
Leather softens with use
24" (L) x 12" (H) x 12" (W)
Best seller
BATI BIT
It happens to the best of us. You've been swamped at work all week preparing for your best friend's wedding across the country. Before you know it, your flight is in three hours and you haven't started to pack. This is where Viernes comes to save the day. The spacious interior is perfect for a week's worth of clothes and all of your travel items. The bag's soft leather is strong yet flexible, allowing items of all shapes and sizes to fit comfortably inside.
So pack your stuff in the duffel, call an uber and stroll through security knowing you've got the coolest bag in the terminal.
Returns Policy
Shipping and Returns We hope you have enjoyed your online shopping experience with Hautland.com. Please refer to our section 'Shipping and Returns' for a complete guide on shipping and how returns are processed. All of our products are shipped Free within the US. You can contact us for information regarding freight cost outside the US or for expedite shipping. All returns will be processed under our terms contained in our Returns Policy and under our supplier's returns policies. - The Hautland Team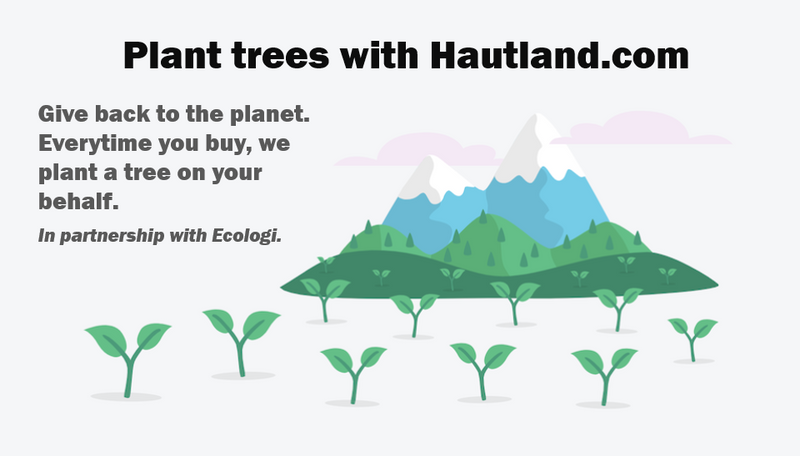 Paypal Credit - Buy Now, Pay Later!

Buy Now, Pay Later! - 100% Interest-Free
PayPal Credit gives you the freedom to buy today and pay over 6 months with no interest. Buy now and pay later! If you already have a PayPal account approval is quick and easy.
How to use Paypal Credit

Select PayPal as your payment method.
At checkout, select PayPal as your payment method. You will then be directed to the PayPal site.

Apply for PayPal Credit.
At the PayPal confirmation page, look for PayPal Credit and click to apply. You should get a decision in seconds.

Pay over 6 installments
If approved, you are set. Buy instantly with PayPal Credit from your PayPal account and enjoy no interest for 6 months!
Why Paypal Credit?

Buy Now, Pay Later.

No Interest for 6 Months

Enjoy the Freedom. No full upfront costs.
Viernes | Black Leather Duffel Bag