Rambo Rooster 48V/14 Ah 750W Step Thru Electric Bike 750 20 2021 Model
A Powerful Fat Electric Bike for the Adventurous Commuter!
If you need an easy, everyday ride with innate power, choose the Rambo Rooster Fat Tire Electric Bike by Rambo Bikes! This powerful electric bike sports the all-loved step-thru frame and a rigid suspension, yet has all the premium components and robust design expected of bikes made by Rambo. This entry-level bike is perfect for individuals who are just getting started into electric bikes, like casual riders, teenagers, and young adults. It comes with premium fat tires, so it is excellent for the road and can travel on the grass or bush. This fat tire electric bike is ideally suited for trekking the countryside or grasslands. The Rambo Rooster is also a perfect daily rider and for weekend adventurers.
Like all Rambo bikes, the Rooster features the signature ruggedized design and a set of durable components made for city roads and off-road paths. This city bike sports a powerful 750-watt Bafang motor with a 1:5 reduction to deliver incredible torque and performance! This bike is great for the road and can be used on off-road paths on the grass.
The Rooster comes with double-walled rims without holes and Kenda 20-inch fat tires for excellent off-road capabilities. Thanks to the fat tires, this bike rides well and offers a comfortable ride even without a suspension. You can use this bike for riding uphill or going over rugged terrain. This model is available in a cool black and blue color scheme.
Off-road trails can be challenging for most bikes. Note that the terrain in cities is harsh as well. If you encounter tight turns and rock-filled sections on the trail, you will have to deal with countless potholes, bumps, and ruts on the road. In most cases, the quickest and shortest route to your office or school requires you to travel off-road paths and alleyways. Therefore, you must have a capable electric bike with top-rated components to deal with those things. 
The Rambo Bikes Rooster comes with a thumb throttle and pedal assist, so you can choose to maintain speed with little effort or conserve the battery. It comes with an ultra-high capacity lithium battery pack that gives it an incredible range of 35 miles, so it is a perfect bike that will not lose charge halfway in your commute or adventure. Reach distant spots and far-away places. Conquer any trail and enjoy the adventure with Rambo Bikes Rooster Fat Tire Bike, purchase it here on Electric Bike Paradise!
The Rambo Bikes Rooster Electric Bike is a perfect entry-level bike or commuter that can travel long distances. This electric city bike features a ruggedized design and a powerful electric drivetrain so you can easily travel uphill and blaze on trails. It features the classic step-thru frame that makes it easy to ride on routes with plenty of stops. The Rambo Rooster bike is also highly customizable (especially with most Rambo-made accessories), and so fit for those who want to build their own bike. It is designed for casual riders, commuters, and adventurers that like a customizable ride.

It is a high-performance road bike that can roll over any terrain! The Rooster has a 48-volt power pack and a 750-watt Bafang motor with 1:5 reduction for a max torque output of 80 nm. The motor is mounted in the rear wheel hub for explosive force when taking off. Have the confidence to go over rocky and loose surfaces, and when riding uphill. This electric mountain bike has a top speed of 20 miles per hour, and comes with a thumb throttle that is easy to use. 

This bike comes with a 14 amp/hour power pack consisting of Samsung lithium-ion batteries that are real-life tested. These batteries have a longer lifespan compared to lead batteries. The bike can travel up to 35 miles on a single charge, so it can last throughout the day, and you can cover long distances. 

Durable design for all weather. This model features a rigid 6061 aluminum alloy frame and a sealed hub motor for toughness and stability. The equipped double-wall rims are sealed to keep water and dirt from getting inside the tires. The max capacity of the bike is 300 lbs., so you know it is a solid ride and can be used to carry heavy equipment.

The Rambo Rooster features premium bike components. There are 180 mm Tektro adjustable disc brakes on the front and the rear for excellent stopping power, four-inch Kenda fat tires made for loose terrain, and very durable 80 mm wide double-walled rims. There is an integrated rear rack that you can use to carry large bags and stuff.

This bike comes with sporty 20-inch rims that makes it easy to use by shorter riders. Because of its compact dimensions, it is great for use in crowded spots in the city. The Rambo Rooster is great for weekend adventurers and for daily rides. This electric hunting bike is ideal for casual rides, daily commutes, and distant outdoor adventures. 
Tour the City with this Compact Fat Tire Electric Bike!
Do you need a fat tire electric bike for rugged terrain? Are you looking to have a casual bike, or want a sporty electric bike that is easy to customize? The Rambo Rooster Electric Hunting Bike is for you. This bike is perfect for entry-level riders, sporting a step-thru frame and BMX-style handlebars that is easy to ride by most riders. It comes with 20-inch rims, so it has a smaller footprint great for riding in the traffic or with the crowd. The Rambo Rooster is perfect for beginners, teenagers, and young adults as their first electric bike. This bike comes with a conventional design that is easy to customize especially with most Rambo bike components. 
Achieve excellent off-road performance with the 750-watt Bafang mid-drive DC motor and a pair of four-inch Kenda fat tires. The motor can put out as much as 80 nm of torque, so expect explosive power whenever you flick the thumb throttle! The Rooster is equipped with a Samsung 14 amp/hour lithium-ion battery pack with an impressive range of 35 miles so you can roam great distances, even if you use the throttle most of the time.
Perfect Dimensions
The Rambo Bikes Rooster Fat Tire Electric Bike has a stand-over height of 16.5 inches, a frame size of 17 inches (medium), and weighs 61 lbs. The rims measure 20 inches and are equipped with 4-inch thick Kenda fat tires. The bike has a weight capacity of 300 lbs.  

Fully Equipped and Designed for the Outdoors.
If you want reliable and rugged transport for the harshest conditions, the Rambo Bikes The Rooster Fat Tire Electric Bike is made just for that. The bike has a battery pack with a slide on/off feature that makes it easy to install and remove. The hub motor and the gear hub is enclosed, making it mechanically simple and protects the drivetrain from the elements. 
The equipped Kenda fat tires are rated for use on rough terrain. This electric hunting bike has a mini LCD screen that displays the trip distance, battery level, power, and speed. It is the perfect bike for twisting trails and for cruising the countryside.
Don't Go for Surplus or Cheap Electric Bikes.
A lot of cheaply made electric bikes or battery-powered bikes are not reliable nor safe, so buying one is often hit or miss. They are not designed for sustained use because of poor craftsmanship or poorly-done electronics. Some cheap models lack even the most basic electrical safety features, which can put the user at risk of electric shocks. Also, a lot of surplus models cannot climb hills or provide enough level of pedal assist. They are equipped with cheap batteries and cannot go far. 
If something goes wrong, there is no way to have them serviced. You cannot depend on them. Lastly, most are not comfortable to use. Choose safety and real performance. Only choose electric bike brands that have years of presence in the market and have certifications. 
About Rambo Bikes, the Original Hunting EBike Company.
Electric bicycles are the way to go for an active and sustainable lifestyle. It has been proven that such vehicles allow people to achieve physical activity levels, especially those who aren't fit enough for exercise. Battery-powered vehicles emit much lower greenhouse emissions in their lifetimes than internal combustion engines or even hybrid systems. Lastly, using an electric bicycle in your commute saves you time from traffic jams.
We at Rambo knew that electric bikes are the ultimate transport machines for people who love outdoors. Using the right technology, we create powerful ebikes that perfectly suit the outdoor lifestyle. We love creating badass bikes, and we believe that going electric is a new way to travel to places you've never been to. Get the best deals and tons of freebies when you purchase Rambo Rooster Fat Tire Electric Bike here at Electric Bike Paradise!
Model #:

 

750 20
Weight:

 

61 lbs.
Frame: Aluminum
Paint: Matte Black
Motor:

 

750W High Torque
Digital Display: LCD Mini 
Battery: Samsung 48v 14ah
Fork: Aluminum Rigid
Rear Cassette: 16T
Throttle: Thumb throttle
Front Brake:

 

180mm Disk
Rear Brake:

 

180mm Disk

Tire: Kenda 20" x 4.0"
Rim: Double Wall W/O holes
Pedal: Neco
HandleBar:

 

9inch high rise BMX
Stem:

 

50mm BMX
Grip:

 

Velo ergonomic Lockon
Max Speed: 20mph without pedaling
Range:

 

35 miles without pedaling
Stand Over Height:

 

16.5″
Frame Size:

 

17″ Medium
Weight Capacity: 300 Lbs.

View and Download
Order a Rambo Rooster 48V/14Ah 750W Step-Thru Electric Bike 750 20 2021 Model today from ElectricBikeParadise.com. Free shipping + free gifts on all of our Rambo Electric Hunting Bikes. Buy today and get a discount, free shipping, and a free gift!  



Returns Policy
Shipping and Returns We hope you have enjoyed your online shopping experience with Hautland.com. Please refer to our section 'Shipping and Returns' for a complete guide on shipping and how returns are processed. All of our products are shipped Free within the US. You can contact us for information regarding freight cost outside the US or for expedite shipping. All returns will be processed under our terms contained in our Returns Policy and under our supplier's returns policies. - The Hautland Team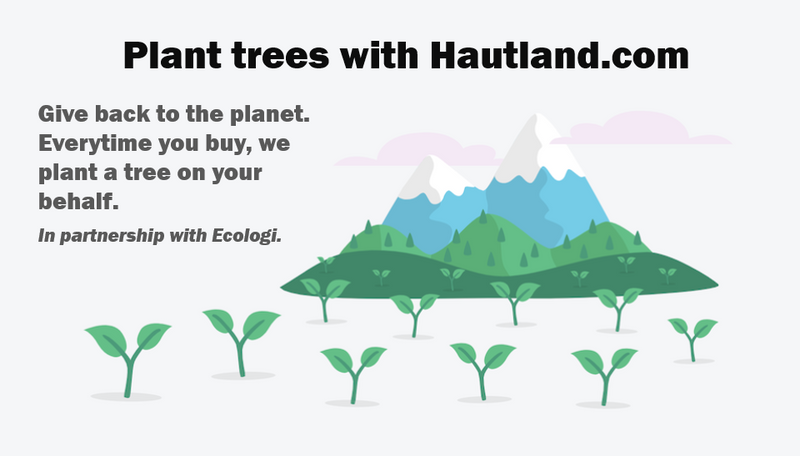 Paypal Credit - Buy Now, Pay Later!

Buy Now, Pay Later! - 100% Interest-Free
PayPal Credit gives you the freedom to buy today and pay over 6 months with no interest. Buy now and pay later! If you already have a PayPal account approval is quick and easy.
How to use Paypal Credit

Select PayPal as your payment method.
At checkout, select PayPal as your payment method. You will then be directed to the PayPal site.

Apply for PayPal Credit.
At the PayPal confirmation page, look for PayPal Credit and click to apply. You should get a decision in seconds.

Pay over 6 installments
If approved, you are set. Buy instantly with PayPal Credit from your PayPal account and enjoy no interest for 6 months!
Why Paypal Credit?

Buy Now, Pay Later.

No Interest for 6 Months

Enjoy the Freedom. No full upfront costs.
Rambo Rooster 48V/14Ah 750W Step-Thru Electric Bike 750 20 2021 Model