Shiping Late July
The Portager is made to move. 
This is our most popular board because of its portability and versatility. It is the highest performing inflatable paddle board on the market that has a very comparable feel to our rigid model, called the Loon
Quick Facts:
Board dimensions inflated: 11'6'' x 33'' x 6'' and feels extremely rigid.
Time to inflate: ~5-7 minutes with included dual action hand pump.
Board dimensions deflated: 33'' x 10'' in diameter roll, 37'' x 18'' x 10'' when in bag with all accessories.
Time to deflate: ~2-3 minutes to get it from fully inflated to back in the bag.
Board weight: 21 lbs -  this not a typo, it is our lightest board.
Board capacity: Up to 350 lbs
Durability: This board is kid proof, dog proof, rapid proof and is very stiff.
Will this board work for me?
Yes. This board is a true one-size fits all. Because the Portager is inflatable, it is very buoyant and fits a very wide range of paddlers. From young children to 350+ lb adults, the board will have the control, stability and balance to support all types.
We don't make the Portager shorter, because the 11'6'' length is a key element on the boards performance.  And we don't make bigger boards, because the Portager already has a 350 lb capacity.
Go further with Paddle North Challenges & the included All Terrain transport bag.
Increase Strokes Per Side (SPS):
Tracking straight and increasing strokes per side (SPS) is a key performance factor for anyone paddling flat water. Where most boards (especially round-nose inflatable) average 1-4 SPS, the Portager achieves 15-25 SPS. This allows paddlers to build up more speed and achieve a much more rhythmic paddling experience.
Inflatable boards naturally sit higher on the water, which can have a negative impact on the boards tracking performance. We've counteracted this by adding in the must-have displacement hull nose shape. This nose cuts the water and increases the boards speed and tracking performance.
At 33'' wide and 6'' thick, it still remains extremely buoyant and stable. Width is the biggest factor linked to stability, and 33'' wide is wider than most boards. Other brands make 4'' thick paddle boards, these often have the "bow" in the middle effect and feel less rigid than the 6''.
Product Features:
Extreme rigidity and buoyancy - made from the highest grade, 1.2mm drop-stitch PVC in a 6" thickness.
Compact storage - packs into small backpack.
No over inflation - a built in pressure regulator monitors pressure, so over inflation is a thing of the past. This is especially important in warm weather environments where intense heat and sunlight can increase pressure quickly when pulled out of the water.
Universal valve - Halkey-Roberts valves allow any type of air compressor or electric pump to be used. They also self-seal, so there's no race to close it (losing valuable air pressure.)
Strengthen up to 18 psi - all seams are built to withstand up to 18 psi with our unique 3-layer seam joining system, ensuring world class rigidity. It feels like a rigid board on the water.
What's included?: In short, everything but a life jacket.
(1) Portager Paddle Board
(1) All terrain backpack
(1) Dual Action Pump
(1) 10' ankle leash
(1) Fin
(1) Compact 3-piece aluminum paddle
(1) User manual
We stand with you:

Returns Policy
Shipping and Returns We hope you have enjoyed your online shopping experience with Hautland.com. Please refer to our section 'Shipping and Returns' for a complete guide on shipping and how returns are processed. All of our products are shipped Free within the US. You can contact us for information regarding freight cost outside the US or for expedite shipping. All returns will be processed under our terms contained in our Returns Policy and under our supplier's returns policies. - The Hautland Team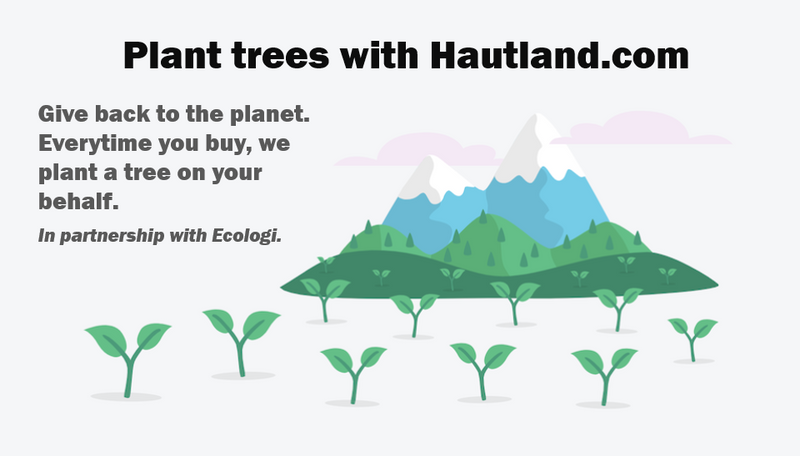 Paypal Credit - Buy Now, Pay Later!

Buy Now, Pay Later! - 100% Interest-Free
PayPal Credit gives you the freedom to buy today and pay over 6 months with no interest. Buy now and pay later! If you already have a PayPal account approval is quick and easy.
How to use Paypal Credit

Select PayPal as your payment method.
At checkout, select PayPal as your payment method. You will then be directed to the PayPal site.

Apply for PayPal Credit.
At the PayPal confirmation page, look for PayPal Credit and click to apply. You should get a decision in seconds.

Pay over 6 installments
If approved, you are set. Buy instantly with PayPal Credit from your PayPal account and enjoy no interest for 6 months!
Why Paypal Credit?

Buy Now, Pay Later.

No Interest for 6 Months

Enjoy the Freedom. No full upfront costs.
Paddlenorth The Portager 11'6 Inflatable Paddleboard