Take anywhere, charge everywhere.
⚡ Why the LionEnergy Lion Cub GO

 

is perfect for you:
LionEnergy Lion Cub GO is the smallest portable power generator able to fit in a pocket. It is ultra compact in design with an outstanding battery capacity of 120Wh. Plug in anything from laptops and lamps to cameras, blenders, and more.

Lightweight and compact | Less than 3 pounds

Rugged design. Longest lasting battery. 

Fastest charge time. Quietest power generator

Multi Output options | AC, USB, and DC 12V

Built-in power flashlight
Solar Panel
This small, portable solar panel will charge the Lion Cub GO power unit and smaller USB devices directly. It comes with a built-in 11.8" dual USB cord and two USB outputs. At only 4.5 pounds, it's easy to grab-and-go and use it outside almost anywhere the sun is shining directly.

Specs and Outputs
20Watt Solar Panel with Monocrystalline cells
Dual USB 11.8" connector wire from panel to Lion Cub GO with max volt output of 8A
2 USB 5.34V, 4A outputs
Dimensions:  18.4" x 14.3" x 1"  (L x W x H in Inches)
Weight: 3 lbs
Anti-corrosive structural aluminum housing
Photovaltaic cells cased in air-tight tempered glass
20-year life expectancy before an electrolytic breakdow
🛡️ Buyer Protection. Easy Returns. Warranty. Money Back Guarantee.
Returns Policy
Shipping and Returns We hope you have enjoyed your online shopping experience with Hautland.com. Please refer to our section 'Shipping and Returns' for a complete guide on shipping and how returns are processed. All of our products are shipped Free within the US. You can contact us for information regarding freight cost outside the US or for expedite shipping. All returns will be processed under our terms contained in our Returns Policy and under our supplier's returns policies. - The Hautland Team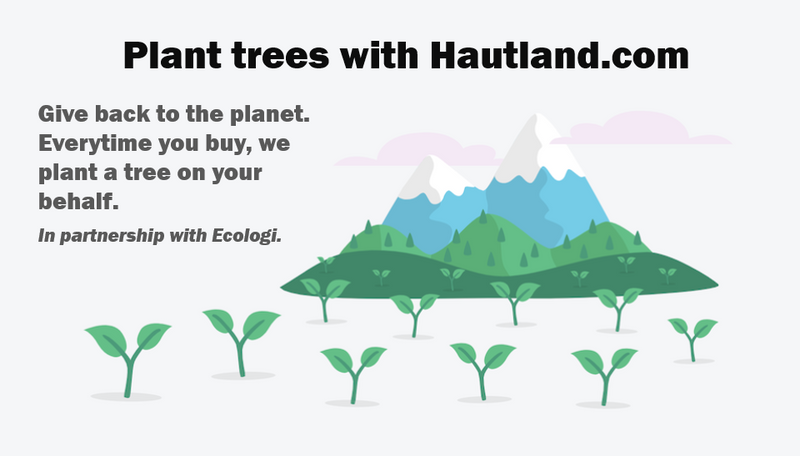 Paypal Credit - Buy Now, Pay Later!

Buy Now, Pay Later! - 100% Interest-Free
PayPal Credit gives you the freedom to buy today and pay over 6 months with no interest. Buy now and pay later! If you already have a PayPal account approval is quick and easy.
How to use Paypal Credit

Select PayPal as your payment method.
At checkout, select PayPal as your payment method. You will then be directed to the PayPal site.

Apply for PayPal Credit.
At the PayPal confirmation page, look for PayPal Credit and click to apply. You should get a decision in seconds.

Pay over 6 installments
If approved, you are set. Buy instantly with PayPal Credit from your PayPal account and enjoy no interest for 6 months!
Why Paypal Credit?

Buy Now, Pay Later.

No Interest for 6 Months

Enjoy the Freedom. No full upfront costs.
LionEnergy Lion Cub GO Portable Power Bank + GO 20 Solar Panel