Get 8% Off Today! Apply code Hautland8 at checkout 

--
Solar charging will provide about 1440 Watt Hours (Wh) or 120 Amp hours of charge per day (depends on sunlight availability)
Perfect kit for having an off-grid 12 volt battery system. 1500 Watt Inverter provides plenty of AC power to run your household appliances and the battery bank will supply plenty of energy for moderate use
Designed for RVs, cabins, homes, boats, back-up and remote power use

Bundle and save! Purchase all the components together and save time and money!
Complete kit includes: 3pcs 100 Watt Monocrystalline Solar Panel, 2pcs 100Ah Gel(Maintenance Free) Deep Cycle Battery, 1500 Watt DC to AC Power Inverter, 30-amp MPPT Solar Charge Controller (w/ LCD Display), a 50A fuse, a battery switch, all necessary Cables, all necessary solar mounting Z brackets
ACOPOWER 300 Watt Mono RV solar system comes with everything you need to start producing free, clean power from the sun! Perfect for RV's, boats, cabins and back-up power! ACOPOWER's 300 Watt Solar Kit with Inverter includes EVERYTHING you need to get started: 3pcs 100 Watt Monocrystalline Solar Panels, 1500W 12VDC to 120AC Modified Sine Wave Power Inverter (inverter cables are included), 2pcs 100Ah Gel Deep Cycle Battery, 30-Amp MPPT Solar Charge Controller, a 50A fuse, a battery switch, all necessary Cables, all necessary solar mounting Z brackets; Product photos above show pictures of all the included items and additional technical information.
Specification:
100W Monocrystalline Black Solar Panel
• Nominal for 12V battery charger
• Peak Power (Pmax):100W
• Peak Circuit Voltage(Voc):22.5V
• Max Power Voltage(Vmp):17.48V
• Short Circuit Current(Isc):6.14A
• Max Power Current(Imp):5.71A
• Weight:12.8lb
• Dimension:40.2*20.1*1.4 Inch
• Application Class: Class A
1500W Inverter 12VDC to 120VAC
• Continuous output 1500W
• Surge Power 3000W
• Wave Form: Pure Sine Wave
• Protection: Under voltage protection, Overvoltage protection, Overload Protection, Output short circuit protection
• Weight: 7.79lb
• dimension(inch): 12.94+1.34 (D) x 7.52(W) x 3.86(H) inch
12V 100 Ah Rechargeable Deep Cycle GEL Battery
• Nominal Voltage 12V
• Rated capacity (10 hour rate): 100Ah
• dimension(inch):12.99 x 6.73 (W) x 8.43 (H) inch; Total Height: 8.66inch
• Approx. Weight: 30.5kg(67.2lbs)±3%
MPPT 30A Charge Controller
• Rated charge current: 30A 
• Battery voltage range: 8V~32V 
• Max.PV open circuit voltage: 100VDC 
• Max.PV input power: 12V/390W,24V/780W
• Common positive grounding design 
• Compatible with Various Deep Cycle Battery options: Sealed, Gel, Flooded and Lithium-ion. LiFePO4 Multiple Load Control Method.

Package List:
• 3PCS 100W Mono Solar Panel
• 1PC 1500W Inverter
• 2PC 100Ah Gel Battery
• 1PC 30A MPPT Charge Controller
• 1PC 50A Fuse
• 1PC Battery Switch
• 3 Sets Mounting Z Bracket
• 1Pair 30ft 12AWG PV Cable
• 1 Pair 2.5Ft 4AWG Battery Cable
• 1 Pair 1.2Ft 4AWG Battery Cable
• 1 Pair 8FT 8AWG Tray Cable
• 1PC Cable Entry Housing
• 2 Pairs y branch solar panel connectors
Returns Policy
Shipping and Returns We hope you have enjoyed your online shopping experience with Hautland.com. Please refer to our section 'Shipping and Returns' for a complete guide on shipping and how returns are processed. All of our products are shipped Free within the US. You can contact us for information regarding freight cost outside the US or for expedite shipping. All returns will be processed under our terms contained in our Returns Policy and under our supplier's returns policies. - The Hautland Team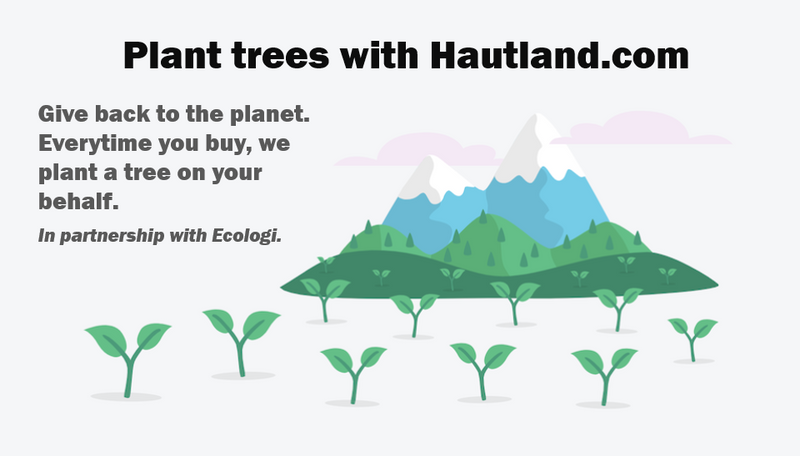 Paypal Credit - Buy Now, Pay Later!

Buy Now, Pay Later! - 100% Interest-Free
PayPal Credit gives you the freedom to buy today and pay over 6 months with no interest. Buy now and pay later! If you already have a PayPal account approval is quick and easy.
How to use Paypal Credit

Select PayPal as your payment method.
At checkout, select PayPal as your payment method. You will then be directed to the PayPal site.

Apply for PayPal Credit.
At the PayPal confirmation page, look for PayPal Credit and click to apply. You should get a decision in seconds.

Pay over 6 installments
If approved, you are set. Buy instantly with PayPal Credit from your PayPal account and enjoy no interest for 6 months!
Why Paypal Credit?

Buy Now, Pay Later.

No Interest for 6 Months

Enjoy the Freedom. No full upfront costs.
ACOPOWER 300W Mono Black Complete RV Solar System