⚡ EW 750W Step Thru Electric Bike City Bike 
 *INCLUDES: FREE Helmet with Back Light + FREE Anti Slip Shock Absorbing Gloves + FREE Phone Holder
Get 10% Off Today! Apply code Hautland10 at checkout 
Best-in-market frame 5 YEAR LIMITED WARRANTY
Top rated after sales service and support backed up by E-Wheels (top US manufacturer)
Looking for an exciting new way to get around town? Backed by our incredible 5-year warranty with all the design, performance and quality our riders have come to expect, the Step through is the best choice for the rider who wants easy access and ride-ability.
Getting around town has never been easier, or more fun, than with the BAM-StepThru electric bike. It's perfect for ditching the car and getting a healthy commute to work without working up a sweat, trips to the store or just taking a casual ride with friends. The velo plush seat and relaxed riding position make it a super comfortable ride and the included rear rack makes it easy to attach panniers or baskets for carrying your load without stressing your back.
Driving your urban adventure is the 750 watt Hybrid Direct Drive Hub Motor which provides the get up and go while at the same time providing an intelligent five level pedal assist that gives the seven speed gearing an extra boost, a great feature for those uphill climbs! The BAM-StepThru has a range of up to 45 miles depending on how you ride and you can rely on the high quality 14 amp hour Samsung Lithium Ion battery to get you where you're going. A convenient back-lit LCD display keeps you informed on your speed, distance and battery life and can even charge your phone.
The BAM-StepThru isn't just limited to the streets, with its all purpose Kendra tires and adjustable front suspension fork providing 80 millimeters of travel, you're in for a smooth ride whenever the pavement ends. The BAM-Step Thru comes fully equipped for all your explorations and includes front and rear fenders, a kickstand and front and rear LED lights that make sure you can see and be seen when the going gets dark.
So no matter if you're on your commute, a ride through the park or off to your favorite cafe, the BAM-Step Thru is the perfect two-wheeled companion to get you there in comfort and style
🛡️ Buyer Protection. Warranty.
Questions about this product? We've got answers. Just send us an email to: Support@Hautland.com
Front & Rear Fenders
Front & Rear LED Lights
Rear Rack
25-45 Miles Per Charge
750 Watt Powerful Motor
48 Volt 14AH Lithium-Ion battery Samsung Cells
Interactive Digital Display
5 Year Limited Warranty
DISPLAY TYPE: LCD Display
TRIP ODOMETER: Yes
SPEEDOMETER: Yes
WATTMETER: Yes
PEDAL ASSIST TYPE: Intelligent 5 Level Pedal Assist with 12 Magnet Cadence Sensor
FRONT BRAKE TYPE: Disc Brake
RACKS: Rear Integrated, 60 LBS Capacity / Front Optional
BACK BRAKE TYPE: Disc Brake
BRAKE HANDLE SENSORS: Yes (Left & Right)

FRONT LIGHT TYPE: Integrated LED Headlight 
Returns Policy
Shipping and Returns We hope you have enjoyed your online shopping experience with Hautland.com. Please refer to our section 'Shipping and Returns' for a complete guide on shipping and how returns are processed. All of our products are shipped Free within the US. You can contact us for information regarding freight cost outside the US or for expedite shipping. All returns will be processed under our terms contained in our Returns Policy and under our supplier's returns policies. - The Hautland Team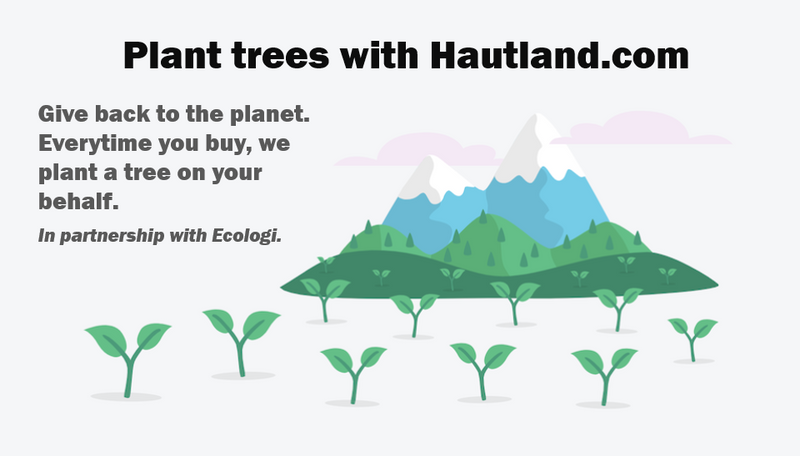 Paypal Credit - Buy Now, Pay Later!

Buy Now, Pay Later! - 100% Interest-Free
PayPal Credit gives you the freedom to buy today and pay over 6 months with no interest. Buy now and pay later! If you already have a PayPal account approval is quick and easy.
How to use Paypal Credit

Select PayPal as your payment method.
At checkout, select PayPal as your payment method. You will then be directed to the PayPal site.

Apply for PayPal Credit.
At the PayPal confirmation page, look for PayPal Credit and click to apply. You should get a decision in seconds.

Pay over 6 installments
If approved, you are set. Buy instantly with PayPal Credit from your PayPal account and enjoy no interest for 6 months!
Why Paypal Credit?

Buy Now, Pay Later.

No Interest for 6 Months

Enjoy the Freedom. No full upfront costs.
EW 750W Step Thru Electric Bike City Bike