The EMOJO Panther PRO ebike is perfect for adults and seniors that need a decent road bike for commuting. This electric bike sports the classic step-through frame, plus a powerful electric drivetrain for going down bumpy roads and traveling off-road paths. It is a perfect daily driver for city commuting.

Enjoy the speed and power! The EMOJO Panther PRO comes with a 48-volt power pack and a powerful Bafang 500-watt brushless DC motor sitting inside the rear wheel that gives it impressive performance, whether on the road and off-road. Have the confidence to go over rocky and loose surfaces, and ride uphill. This electric bike has a maximum speed of 20 miles per hour. 

It features a 10.4 ampere/hour power pack consisting of lithium-ion batteries for consistent voltage regardless of charge level. These batteries are lightweight and have a longer lifespan compared to lead batteries. The bike can travel up to 28 miles on a single charge, so it lasts throughout the day even if you ride fast. The bike charges to full in four to six hours, so charging for a few hours can greatly extend its range.

The EMOJO Panther PRO Electric Bike comes with a three-level pedal assist and a throttle. Choose the minimal assist for more range, or the throttle to ride fast on the road without a sweat. 

Enjoy riding it as if you are on an ordinary bike. The EMOJO Panther PRO comes with premium bike components, such as the 7-speed Shimano transmission derailleur. Also, this new model comes with hydraulic Tektro disc brakes that offers a more quick and precise response for excellent stopping power.

The EMOJO Panther PRO is a stylishly gorgeous electric bike, presenting a modern and more sporty compared to the previous generation. It has a more streamlined step-through frame with cruiser-style swept back handlebars, and a single bike tube housing the integrated lithium battery pack. It comes with 26-inch spoked rims and 3-inch Kenda general purpose tires.

This electric road bike is ideal to serve your daily mobility needs and enjoy outdoor adventures. It has a high-performance electric drivetrain and a large battery for long range, making the EMOJO Panther PRO Electric Bike perfect for commuting and off-road cycling. 
Specifications
| | |
| --- | --- |
| MODEL | Panther PRO |
| Motor type | DC Brushless |
| Motor power | 500W |
| Rated Voltage | 48 V |
| Maximum speed | 20MPH |
| Battery range | 28Miles |
| Battery charging time | 4 - 6hours |
| Battery type | Lithium-Ion |
| Battery capacity | 48V/10.4Ah |
| Dimensions (inch) | 70.4 L x 15.3 W x 43.7 H |
| Frame | Aluminum |
| Max. user weight | 230 lbs |
| Vehicle weight | 58.4 lbs (with battery) |
| Transmission type | Shimano 7-Speed |
| Front brake type | Tektro-Disc |
| Rear brake type | Tektro-Disc |
| Tire size | 2.15 R 26'' Kenda |
Returns Policy
Shipping and Returns We hope you have enjoyed your online shopping experience with Hautland.com. Please refer to our section 'Shipping and Returns' for a complete guide on shipping and how returns are processed. All of our products are shipped Free within the US. You can contact us for information regarding freight cost outside the US or for expedite shipping. All returns will be processed under our terms contained in our Returns Policy and under our supplier's returns policies. - The Hautland Team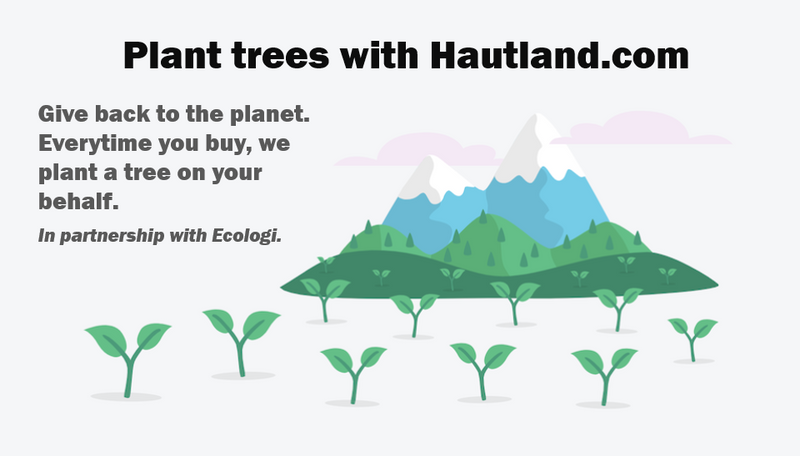 Paypal Credit - Buy Now, Pay Later!

Buy Now, Pay Later! - 100% Interest-Free
PayPal Credit gives you the freedom to buy today and pay over 6 months with no interest. Buy now and pay later! If you already have a PayPal account approval is quick and easy.
How to use Paypal Credit

Select PayPal as your payment method.
At checkout, select PayPal as your payment method. You will then be directed to the PayPal site.

Apply for PayPal Credit.
At the PayPal confirmation page, look for PayPal Credit and click to apply. You should get a decision in seconds.

Pay over 6 installments
If approved, you are set. Buy instantly with PayPal Credit from your PayPal account and enjoy no interest for 6 months!
Why Paypal Credit?

Buy Now, Pay Later.

No Interest for 6 Months

Enjoy the Freedom. No full upfront costs.
Emojo Panther Pro Step Thru Commuter Electric Bike